Illusonic IAP - Version 8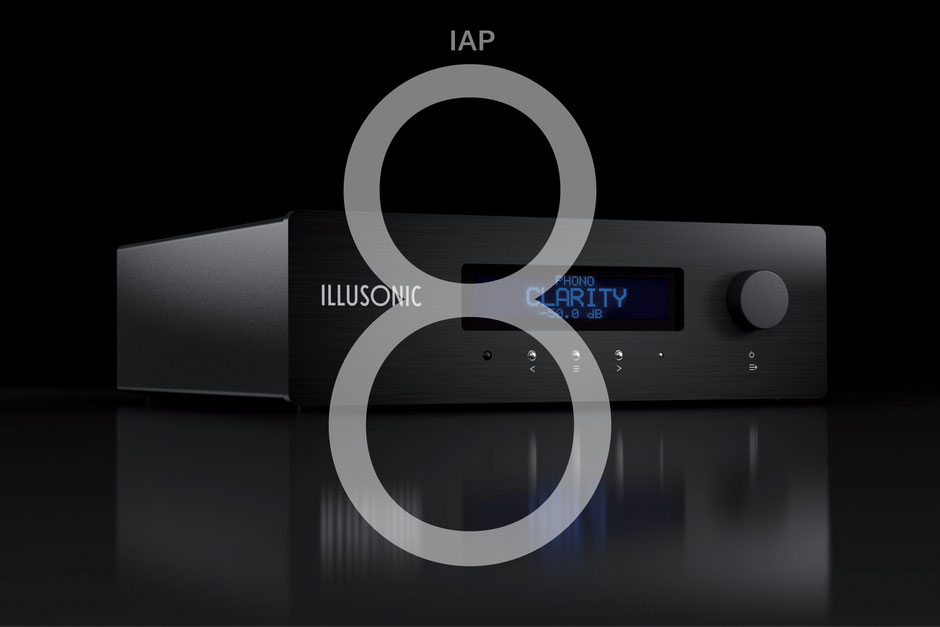 Illusonic - Mise à jour Logiciel version 8
Combien de produits High Tech peuvent-ils se targuer d'exister après 8 ans de vie, et surtout combien d'entre eux ont ils été capable d'évoluer au fil des années et de garder leur jeunesse?
L'Illusonic IAP est souvent présenté comme étant un appareil qui sort des sentiers battus de la haute fidélité de part ces fonctionnalités singulières mais également car il a été conçu pour être intemporel.
Le premier modèle d'IAP (Illusonic Audio Processor) est sorti en 2012, et après 8 ans de fonctionnement sans accroc, il est capable de fonctionner et sonner comme un IAP juste sorti de la chaine de montage en 2020, grâce à cette mise à jour du logiciel interne.
Cet appareil hors du temps profite aujourd'hui d'une mise à jour logiciel majeure: la version 8 apporte bon nombres de fonctionnalités encore inconnues dans le monde de l'audio:
Illusonic Clarity 3
Ecoute et réglage de votre Illusonic à distance
Son immersif amélioré et zone d'écoute étendue
Fonctions Multi-room et multi-zone améliorées
Vous trouverez le communiqué de presse en Français, Anglais et Allemand au bas de cette page. Vous y trouverez également un pack d'images
Illusonic - Software update version 8
How many high-tech products can claim to exist after 8 years of life, and especially how many of them have been able to evolve over the years and keep their youth?
Illusonic IAP is often presented as a device that is off the track of high end audio because of its unique features but also because it is designed to be timeless.
The first IAP (Illusonic Audio Processor) model was released in 2012, and after 8 years of smooth operation, it is able to function and sound like an IAP just off the production line in 2020, thanks to this internal software update.
This timeless device is now benefiting from a major software update: version 8 brings many features still unknown in the audio world:
Illusonic Clarity 3
Listening and setting your Illusonic remotely
Enhanced immersive sound and extended listening area
Enhanced multi-room and multi-zone functions
You will find the press release in English, French and German, plus some images at the bottom of this page. 
communiqué de presse - illusonic v8 - francais
Communiqué de presse - Illusonic v8
Revolutionary DSP Room Adaptation - IAP Spring 2020 Update (Firmware/Software Version 8.0)
Francais Illusonic 8.pdf
Document Adobe Acrobat
145.1 KB
Press release - illusonic v8 - english
Press Release - Illusonic v8
Revolutionary DSP Room Adaptation IAP - Spring 2020 Update (Firmware/Software Version 8.0)
English Illusonic 8.pdf
Document Adobe Acrobat
111.1 KB
PRESSeMITTEILUNG - ILLUSONIC v8 - Deutsch
Pressemitteilung - Illusonic v8
Revolutionary DSP Room Adaptation IAP - Spring 2020 Update (Firmware/Software Version 8.0)
Deutsch Illusonic 8.pdf
Document Adobe Acrobat
114.2 KB
Images - Bilder
You will find some software update 8 related pictures, feel free to use them
IllusonicV8.zip
Archives compressées en format ZIP
1.7 MB