Please scroll down for the English version
Streaming Audio pour les nuls
Les bases de l'optimisation
Vous êtes déjà équipé ou vous pensez acquérir un lecteur réseau audio. Vous avez raison, c'est très certainement la meilleure façon d'écouter votre musique dématérialisée. Grâce à votre lecteur réseau et votre smartphone, vous accédez simplement à la source ultime d'oeuvres musicales.
Pour autant que cette solution soit simple d'utilisation, il faut malgré tout veiller à respecter quelques règles essentielles afin d'optimiser votre système haute fidélité et améliorer votre qualité d'écoute.
En quelques points, nous abordons les principales sources d'optimisation, faciles à mettre en place et en général gratuites ou peu onéreuses.
service de musique en ligne: qobuz, tidal et les autres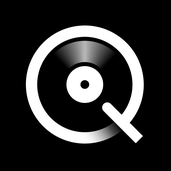 Les services de musique en ligne sont le companion idéal de votre lecteur réseau: choix gigantesque d'artistes et d'albums, nombreuses découvertes musicales et de longues heures d'écoutes.
Nous privilégions les services diffusant de la musique en qualité CD ou Studio Master (24 bits). Laissez tomber Spotify ou Apple Music et leurs fichiers compressés et passez à Qobuz ou Tidal, vous ne le regretterez pas.
stockage de votre musique: disque reseau (NAS)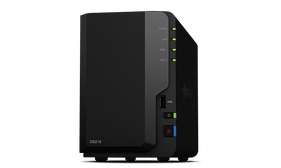 Certains n'utilisent leur lecteur réseau qu'avec des solutions de streaming en ligne. Pourtant, avoir une solution de lecture locale peut avoir son intérêt: Certains albums ne sont pas disponibles en streaming en ligne, une panne internet est toujours possible.
Suivant votre lecteur réseau, vous pourrez avoir le choix entre l'utilisation d'un disque dur USB ou un NAS (Network Attached Storage ou Disque Dur Réseau). Pour de meilleurs résultats audio, privilégiez la solution NAS. 
Que vous achetiez votre musique en ligne sur Qobuz ou Bandcamp, ou que vous numérisiez votre CDthèque, privilégiez les fichiers Wave ou AIFF.
votre reseau musical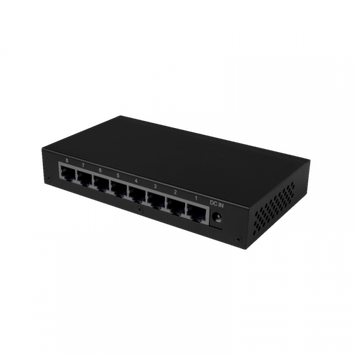 Pour profiter au maximum de votre installation audio et de votre lecteur réseau, vous aurez besoin d'un réseau solide et fiable. Je ne parle pas uniquement de la vitesse de votre ligne internet mais bien de votre réseau interne. Il n'y a rien de bien compliqué à mettre en place, mais certaines règles sont intéressantes à suivre.
Tout d'abord, les box internet, mises à disposition gratuitement par votre fournisseur internet, sont des nids à perturbations électriques et cela s'entend. Une solution simple pour optimiser votre réseau musical est de l'isoler du reste de votre réseau interne. Il suffit d'intercaler un switch audiophile ou pas entre votre box et votre système audio.
Si cela vous est possible, préférez également un liaison filaire (cable RJ45) à une connection wifi. Vous gagnerez en stabilité, qualité de son et votre lecteur réseau sera plus réactif.
---
Audio streaming for the dummies
the basics of optimisation
You are already equipped or are thinking of buying an audio streamer. You're right, it's definitely the best way to listen to your dematerialised music. With your audio streamer and your smartphone, you simply access the ultimate source of music.
As simple as this solution is to use, you still need to make sure you follow a few essential rules to optimize your high-fidelity system and improve your listening quality.
In a couple of points, we cover the main sources of optimization, which are easy to set up and generally free or inexpensive.
online music service: qobuz, tidal and the others
Online music services are the perfect partner for your audio streamer: a huge selection of artists and albums, lots of music experiences and long hours of music listening.
We prefer services that play music in CD or Studio Master (24-bit) quality. Forget Spotify or Apple Music and their compressed files and switch to Qobuz or Tidal, you won't regret it.
Music storage: network attached storage (nas)
Many use their audio streamer only with online streaming solutions. However, having a local streaming solution can be interesting: Some albums are not available for online streaming, an internet failure is always possible.
Depending on your audio streamer, you may have the choice between using a USB hard drive or a NAS (Network Attached Storage or Network Hard Drive). For better audio results, choose the NAS solution.
Regardless of whether you buy your music online on Qobuz or Bandcamp, or whether you digitize your CD library, prefer Wave or AIFF files.
your musical network
To get the most out of your audio setup and audio streamer, you need to have a strong and reliable network. I am not only talking about the speed of your internet line but also your internal network. There is nothing very complicated to set up, but some rules are worth following.
First of all, the internet boxes, which are provided free of charge by your internet provider, are a nest of electrical disturbances, and it impacts the sound of your audio system. A simple solution to optimise your music network is to isolate it from the rest of your internal network. Simply insert an switch (audiophile or not) between your box and your audio system.
If it is possible for you, also prefer a wired connection (RJ45 cable) to a wifi connection. You will gain in stability, sound quality and your audio streamer will also be more reactive.
You have some questions, or need some help, please contact us.
---
Some of our streaming solutions and optimisation