Konto Acoustic
Please scroll down for the English version
le panneau acoustique bio fabriqué en Finlande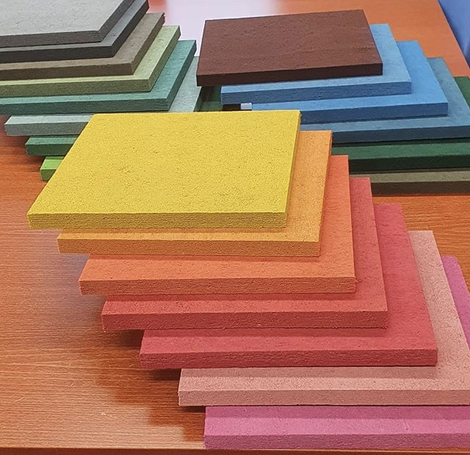 Aujourd'hui, nous ne parlerons pas de test de lecteur réseau, de convertisseurs audio numérique, d'enceintes actives ou passives, de câbles ou accessoires haute fidélité, mais pourtant, nous parlerons de ce qui fait 50% de la qualité du son de votre système audio: l'acoustique de votre pièce.
En général, les pièces à vivre ne sont pas optimisées pour l'acoustique, ce n'est à priori pas leur but et assez rarement pris en compte lors de leur conception. Depuis quelques temps, le design des architectures récentes poussent au maximum l'aspect design épuré et industriel, de grande pièces au plafond haut, du carrelage au sol, des surfaces murales lisses et réfléchissantes, de grandes surfaces vitrées, de très jolies maisons de magazine qui ont également leurs défauts. Ces pièces au superbe design peuvent devenir un vrai cauchemar à vivre, surtout s'il on souhaite y écouter de la musique: écho, réverbération, perte d'image sonore, basses trop présentes et incontrôlées...
Des traitements acoustiques de base existent pour limiter ces problèmes: placer des tapis épais au sol, des rideaux aux fenêtres, des meubles, idéalement des bibliothèques pleines de livres contre les murs. 
Mais si cela n'est pas suffisant, d'autres solutions existes: des panneaux acoustiques plus ou moins esthétiques, plus ou moins efficaces et plus que moins en plastique et diverses mousses en polyuréthane se dégradant avec le temps. et libérant des particules dans votre atmosphère. De plus, ces solutions venant directement du monde du studio d'enregistrement ne sont pas toujours élégantes et faciles à mettre en place.

Cette problématique nous est connue, nous avons cherchez longtemps nous satisfaisant et enfin trouvé notre matériel idéal, à base de fibre de tourbe naturelle: Les panneaux acoustiques KONTO, fabriqués en Finlande, dans différentes tailles, épaisseurs et couleurs. Il est même possible de commander des formes spéciales sur mesure, ou même l'impression de vos photos préférées.
Nous avons également développé un partenariat avec un artisan local, TW Créations, qui propose différents services de décoration, encadrement, fixation murale ou au plafond, incrustation de marqueterie et autres types de personnalisation. 
C'est beau, c'est bio, c'est efficace et fabriqué en Finlande, bref, nous aimons KONTO, contactez nous pour plus d'information ou une étude personnalisée.
Acoustiquement votre,
Guy
---
The bio acoustic panel made in Finland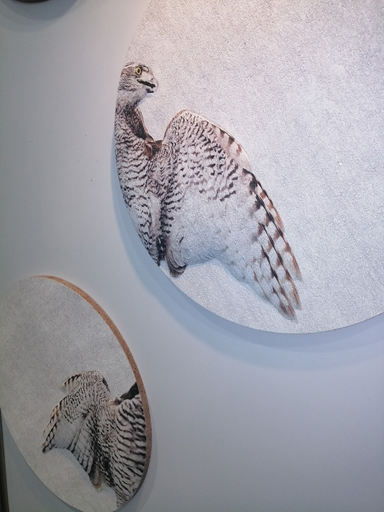 Today, we will not be speaking about testing audio streamers, digital audio converters (DAC), active or passive speakers, cables or hi-fi accessories, but we will talk about what contributes to 50% of the sound quality of your audio system: the acoustics of your room.
In most cases, living rooms are not optimized for acoustics, this is generally not their purpose and is rarely taken into account when designing them. For some time now, the modern architecture has been pushing the design aspect to the limit, with large rooms with high ceilings, tiled floors, sleek and reflective wall surfaces, large window frames, beautiful magazine houses that also have their imperfections. These beautifully designed rooms can become a real nightmare to live in, especially if you want to listen to music: echo, reverberation, loss of sound image, uncontrolled bass...
Some basic acoustic treatments exist to limit these problems: place thick carpets on the floor, curtains on the windows, furniture, ideally bookshelves full of books against the walls.
But if this is not enough, other solutions exist: more or less aesthetic acoustic panels, more or less effective and more than less plastic and various polyurethane foams that degrade over time and release some particles into your environment. Moreover, these solutions that come straight from the world of the recording studio are not always stylish and easy to install.
We are aware of this problem, we have been looking for a long time and finally found our ideal material, based on natural peat fiber: KONTO acoustic panels, made in Finland, in different sizes, thicknesses and colors. It is even possible to order special custom-made shapes, or to have your favourite pictures printed.
We have also developed a partnership with a local craftsman, TW Creations, who offers various decoration services, framing, wall or ceiling mounting, marquetry inserts and other types of customization. 
It's beautiful, it's organic, it's efficient and it's made in Finland, in short, we love KONTO, contact us for more information or a personalized study.
Acoustically yours,
Guy
---
KONTO Acoustic - webshop

Panneau acoustique - KONTO
Les panneaux acoustiques KONTO sont fabriqués en Finlande à base de fibre de tourbe naturelle. Ils sont aussi élégant qu'efficace. Ils rendront vos pièces plus agréables à vivre et rendront votre système hi-fi encore plus performant.  ... (
Lire la suite
)
à partir de 52,00 € 1