Please scroll down for the English version
Wattson Audio Emerson
Quand la simplicité rejoint le luxe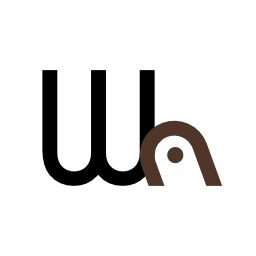 Wattson Audio est une nouvelle marque Suisse d'électronique dédiée à l'audio haute-fidélité. Wattson Audio puise son expérience et ses valeurs dans la société Engineered (Yverdon-les-Bains, Suisse), habituée à concevoir et fabriquer pour des grands noms de la haute-fidélité audio internationale.
Avec la marque Wattson Audio, c'est la première fois que Engineered crée et commercialise ses propres produits.
Wattson Audio propose une première gamme de streamer audio (lecteur réseau) avec une approche réellement haut de gamme : des composants de haute qualité, habituellement utilisés dans des électroniques aux tarifs stratosphériques, une carte réseau propriétaire très haut de gamme, un design simple, une finition élaborée, une suite logicielle adaptée au produit, une conception et fabrication Suisse, à Yverdon-les-Bains.
On ne parle pas ici d'un produit issu de l'assemblage de cartes disponibles sur le marché mais bien d'un produit entièrement pensé, conçu et fabriqué d'une manière unique et singulière.
La production a commencé et nous attendons impatiemment une livraison des premiers modèles.
La suite très bientôt…
Wattson Audio Emerson
When simplicity and luxury meet
Wattson Audio is a new Swiss brand of electronics dedicated to high-fidelity audio. Wattson Audio draws its experience and values from the company Engineered (Yverdon-les-Bains, Switzerland), specialized in designing and manufacturing high-end audio devices for major international players.
With the Wattson Audio brand, this is the first time that Engineered creates and markets its own products.
Wattson Audio offers its first line of audio streamer (network audio player) with a truly high-end approach: high quality components, usually found in highly expensive audio devices, a high-end proprietary network card, a simple design, an elaborated finish, a software suite specifically adapted to the product, a design and manufacture in Yverdon-les-Bains, Switzerland. 
We are not talking here about a product resulting from the assembly of cards available on the market, but about a product entirely thought through, designed and manufactured in a unique and singular way.
Production has started and we are eagerly looking forward to the delivery of the first models.
More to come, stay tuned…