For English version, please scroll down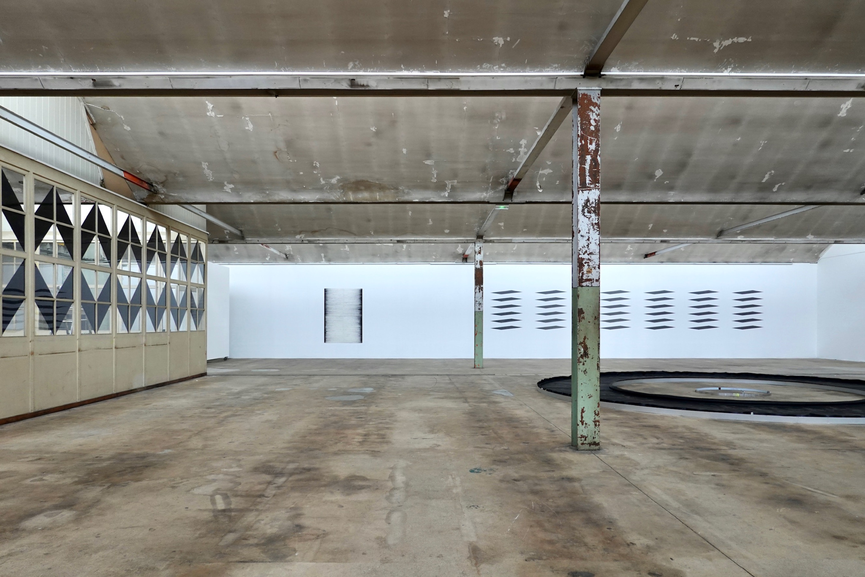 Quartett
Colette Couleau, Romain Crelier, Gert Handschin, Andreas Frick
Après une trop longue période d'inactivité, la FABRIKculture ouvre de nouveau ses portes avec l'exposition QUARTETT, projet où fusionnent arts plastiques, musique, danse et architecture. Le coeur de résonance de ce projet est la FABRIKculture à Hégenheim.
La base commune des œuvres artistiques de Colette Couleau, Romain Crelier, Andreas Frick et Gert Handschin est la réduction de la forme et de la couleur. Avec leurs nouvelles œuvres, spécifiques au site de FABRIKculture, ils créent une oeuvre commune, comparable à un quatuor musical. 
Dans un second temps, les artistes ont convié les compositeurs Alfred Knüsel, David Sontòn Caflisch et Fritz Hauser à réagir dans leur langage musical respectif à l'exposition et à l'architecture de l'ancien bâtiment industriel. 
Rendez-vous à FABRIKculture pour divers évènements, tous aussi excitants les uns que les autres:
Dimanche 9.08.2020 à 11h00
Vendredi 21.08.2020 à 18h30
Samedi 29.08.2020 à 18h30
Dimanche 6.09.2020 à 16h00
Profitons du retour d'évènements culturels tout en nous protégeant mutuellement et en conservant la distanciation physique, à bientôt à FABRIKculture.
Musicalement,
Guy 

English version starts here:
Quartett
Colette Couleau, Romain Crelier, Gert Handschin, Andreas Frick
After a too long break,  FABRIKculture opens its doors again with the exhibition QUARTETT, a project that fuses visual arts, music, dance and architecture. The heart of resonance of this project is the FABRIKculture in Hégenheim.
The common basis of the artistic works of  Colette Couleau, Romain Crelier, Andreas Frick et Gert Handschin is the reduction of form and colour. With their new works, specific to the FABRIKculture site, they create a common work, comparable to a musical quartet. 
In a second step, the artists invited the composers Alfred Knüsel, David Sontòn Caflisch and Fritz Hauser to react in their respective musical languages to the exhibition and the architecture of the former industrial building. 
Visit FABRIKculture for a variety of exciting events:
Sunday 9.08.2020, 11h00
Friday 21.08.2020, 18h30
Saturday 29.08.2020, 18h30
Sunday 6.09.2020, 16h00
Let's enjoy the comeback of cultural events while protecting each other and keeping the physical distance, see you soon at FABRIKculture.
Musically,
Guy